FOUND Record Store & Pizzeria
2021, 216 sq.m, Moscow, Russia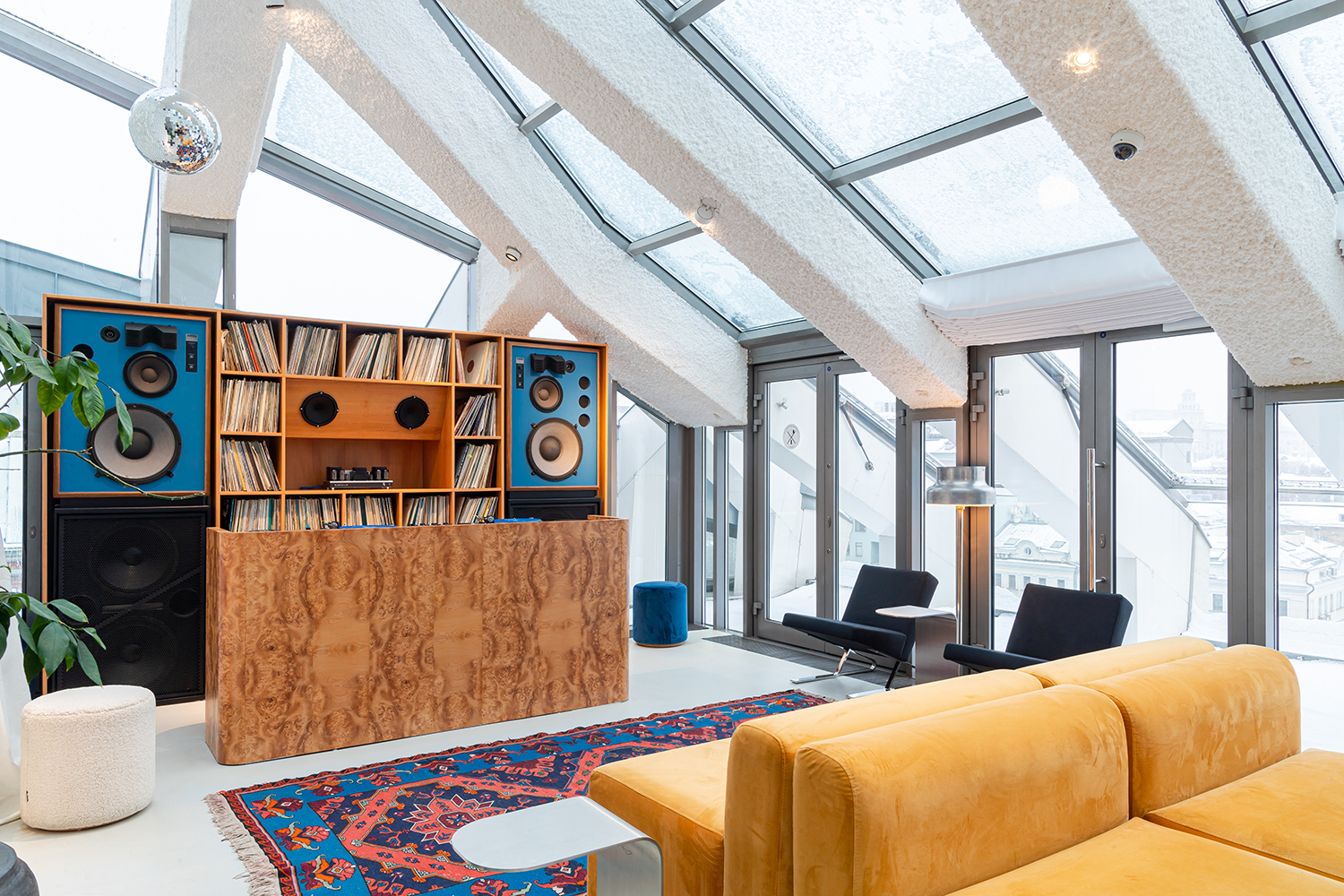 Address Moscow, Tsvetnoy department store, 5th floor / Area 216 sq.m / Implementation year 2021 / Photographers Max Avdeev, Natalia Pokrovskaya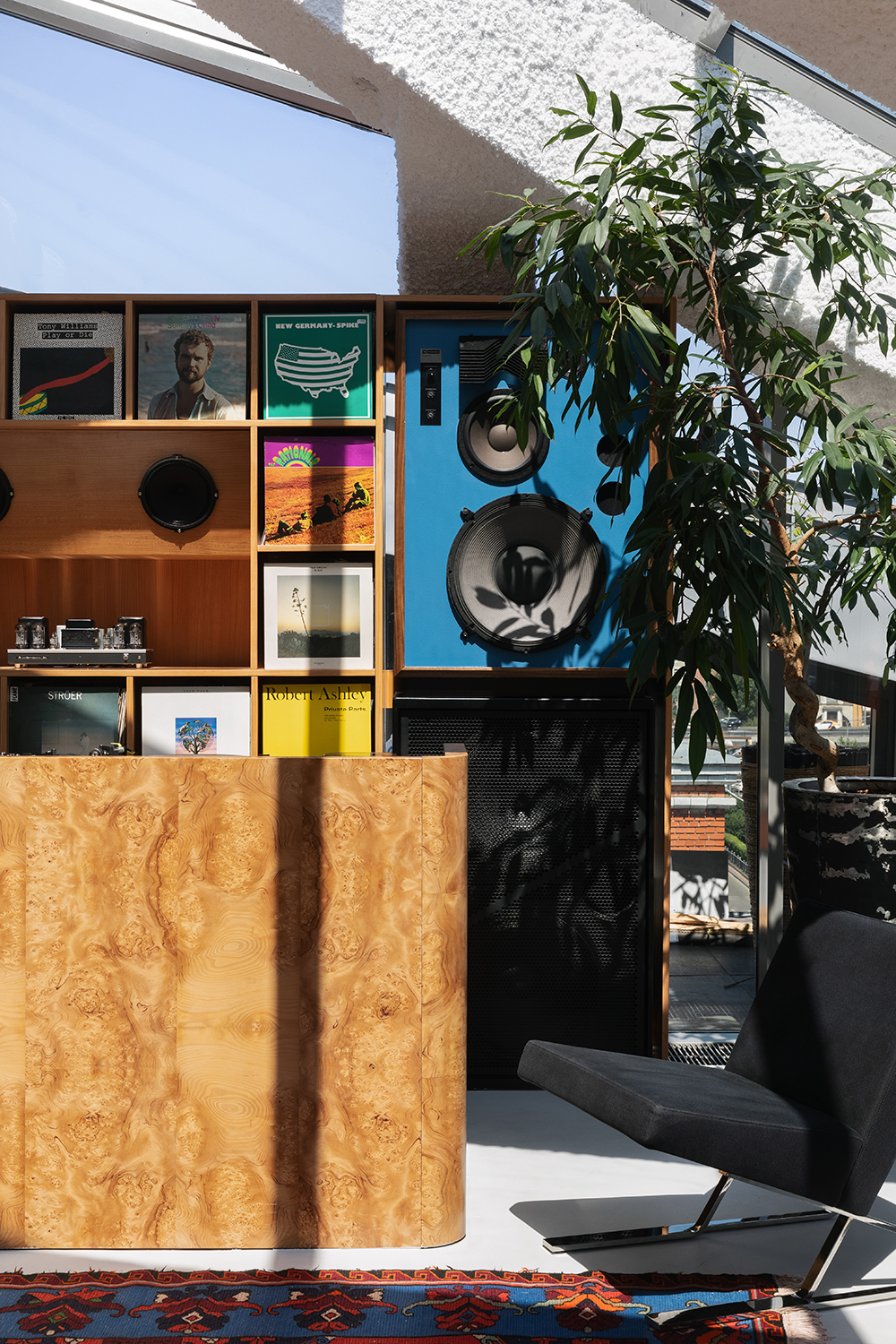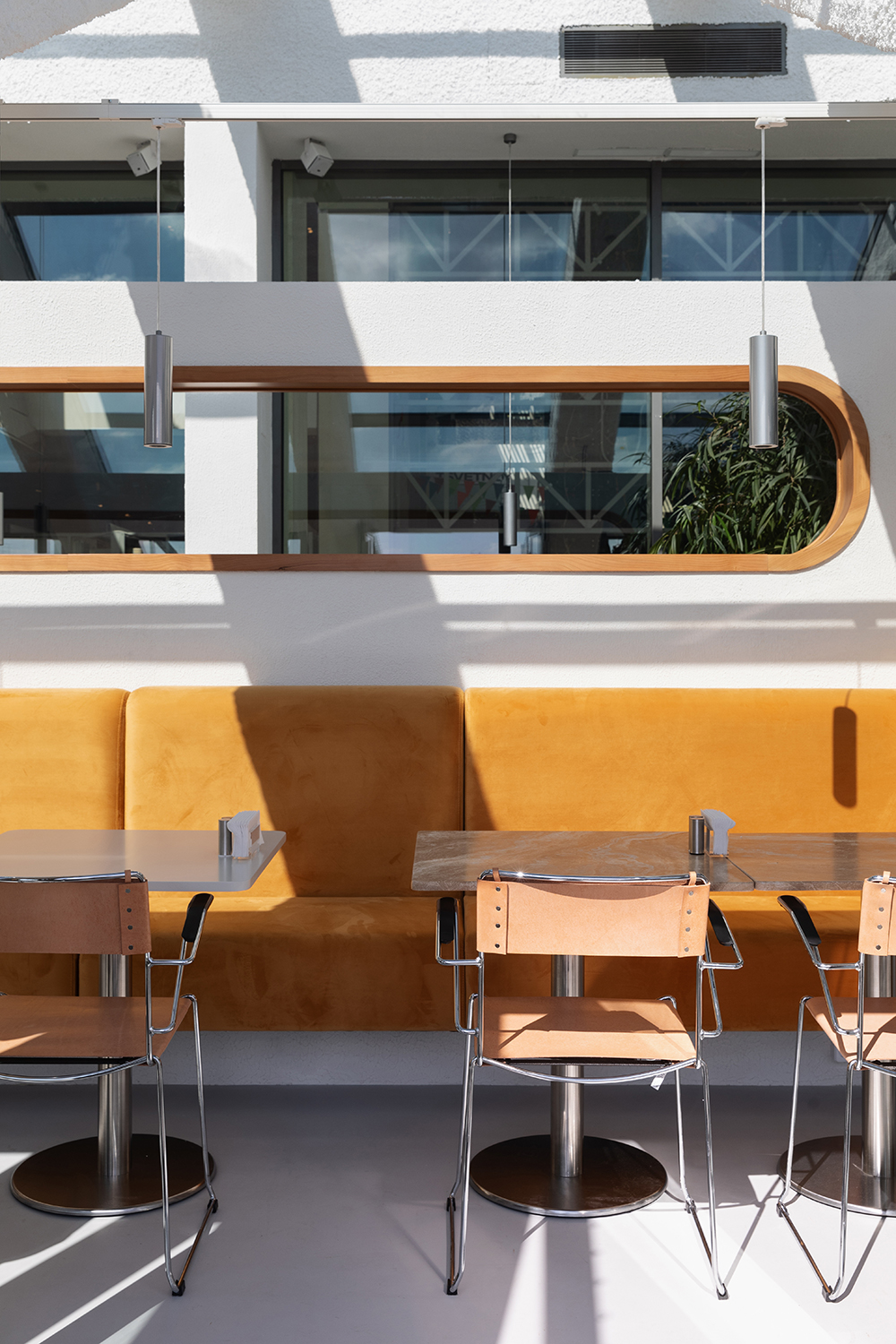 Found Record Store & Pizzeria are several projects under one name: the pizzeria of the creators of the Italian restaurant Tinta, the vinyl record store of the Enthusiast Records team, and an area for thoughtful music listening on audiophile equipment collected from around the world.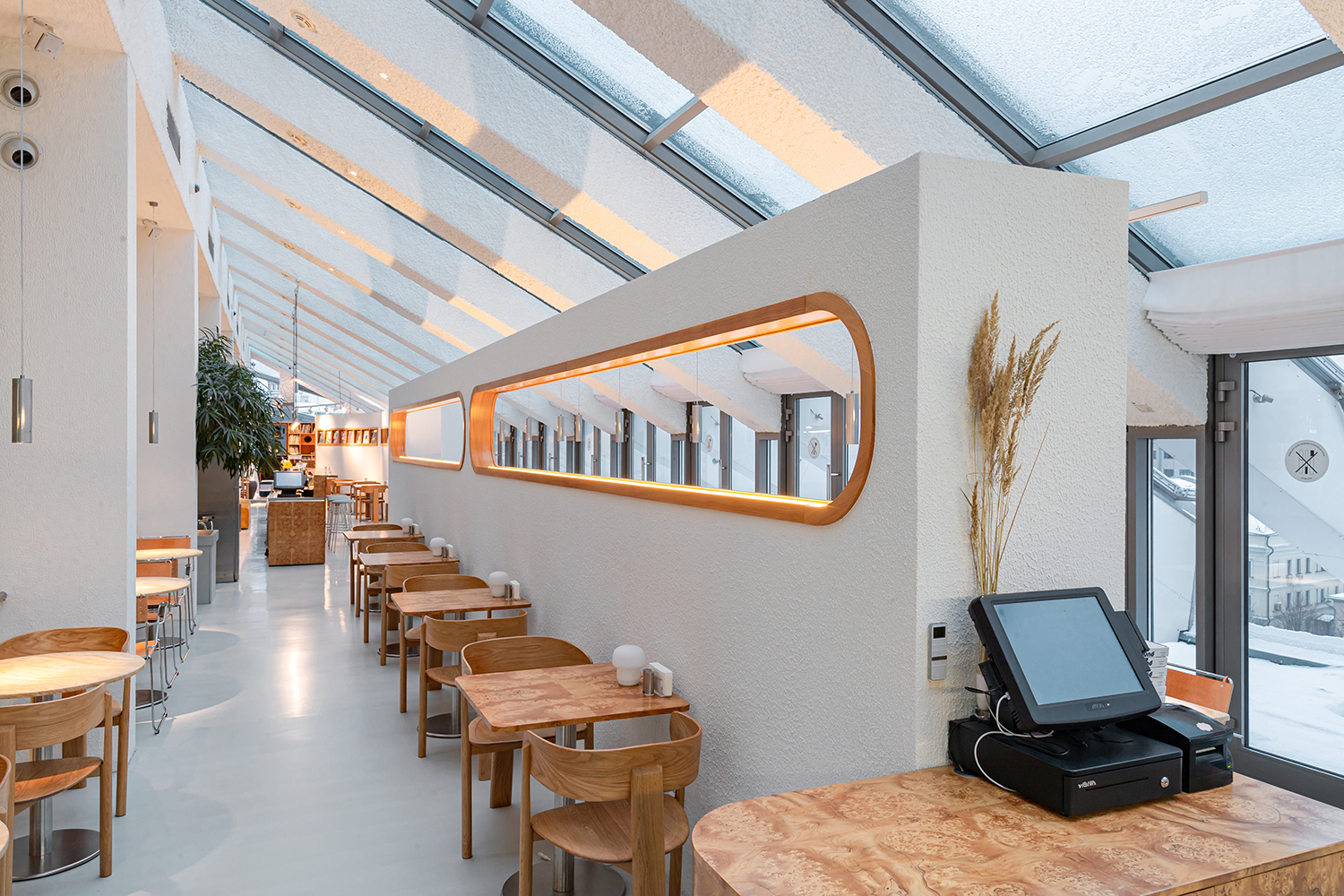 The space got an impressive part of the fifth, gastronomic floor of the Tsvetnoy department store.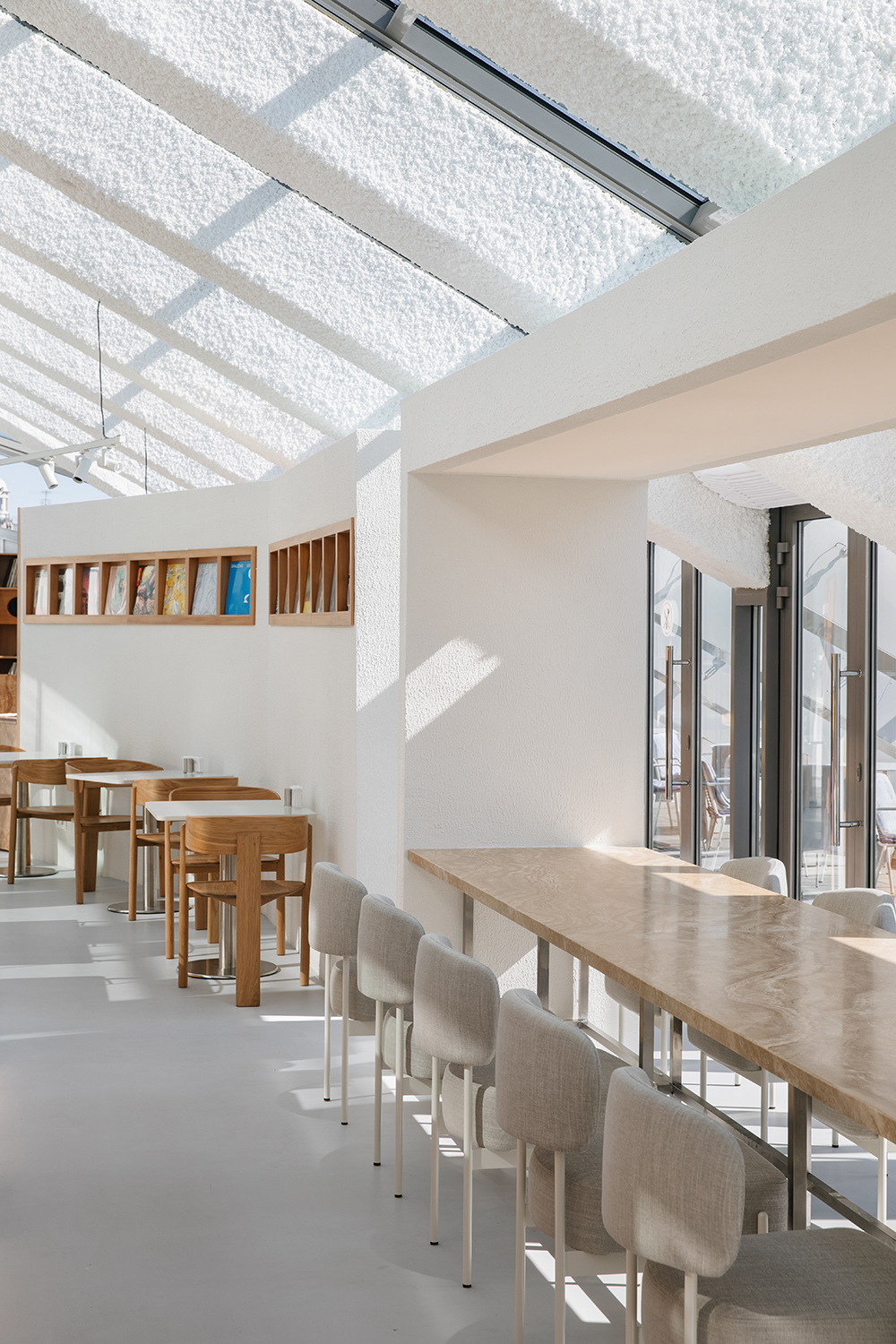 The architects have created a multifunctional space divided into three zones smoothly flowing into each other. The central element of the project is an axis that changes its purpose - from a vinyl store with a listening area and a living room to a bar and restaurant with an open kitchen. All elements of the interior are made to order according to the sketches of architects.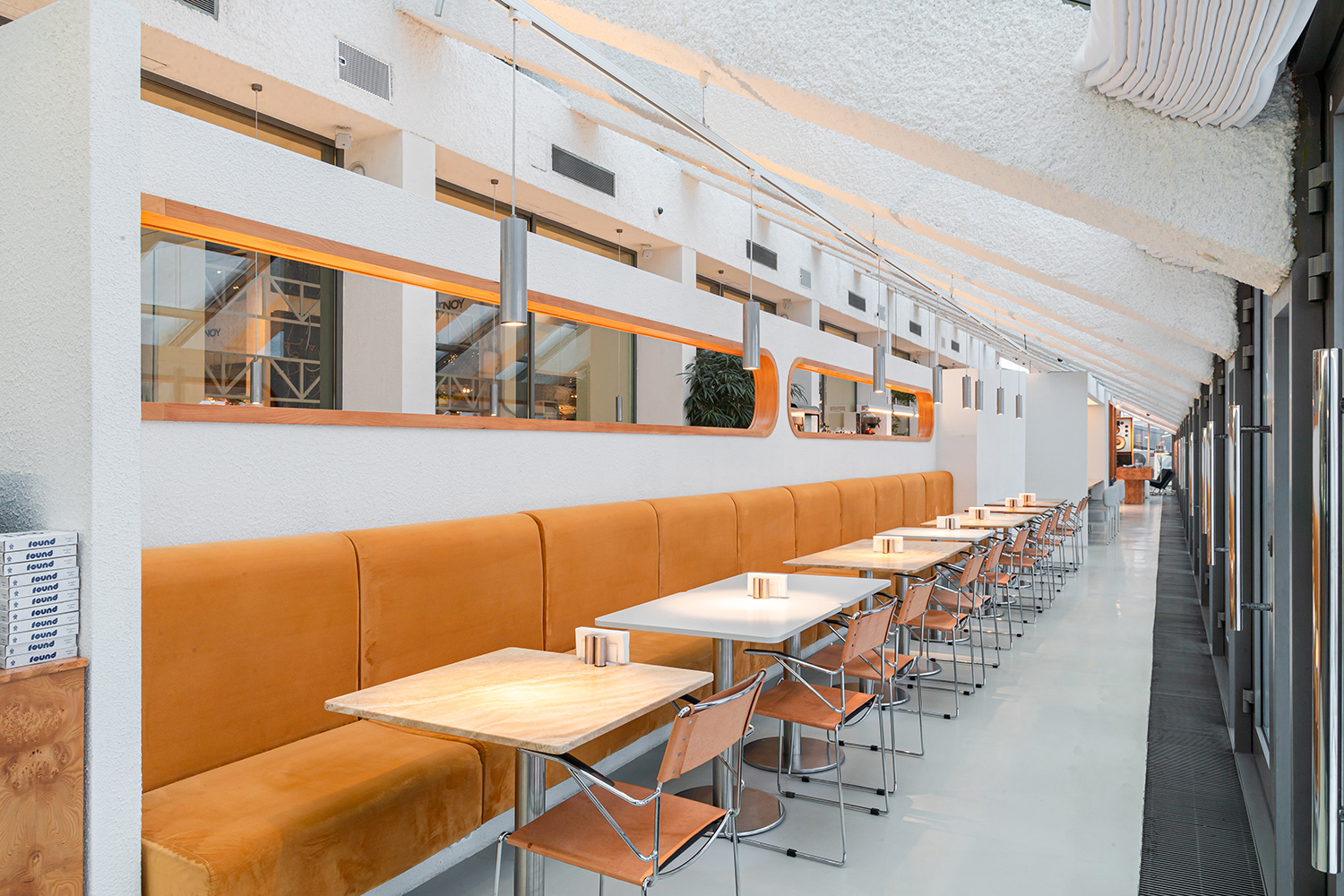 For the restaurant area, vintage Italian chairs by Giandomenico Belotti for Alias ​​from the 1980s were chosen.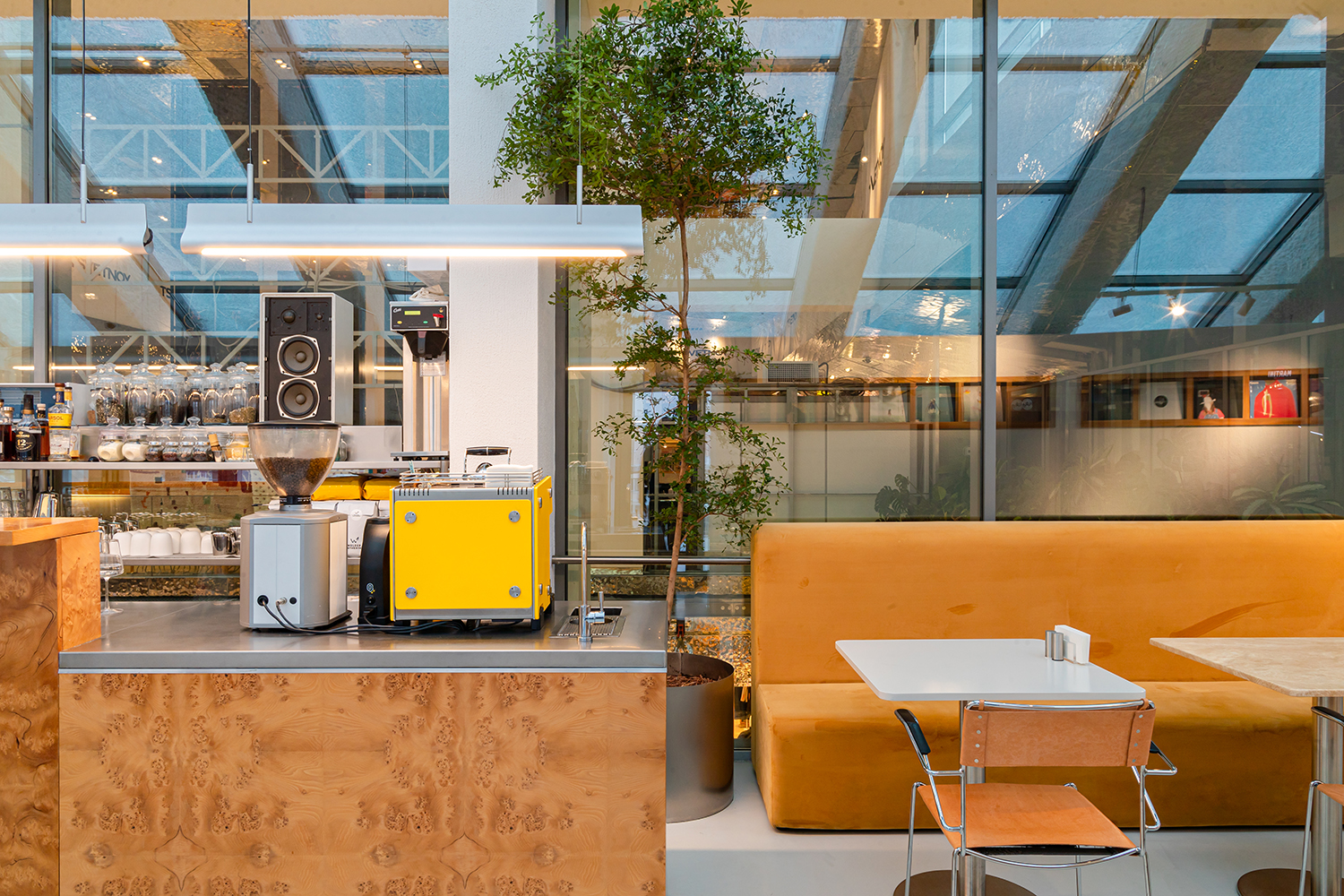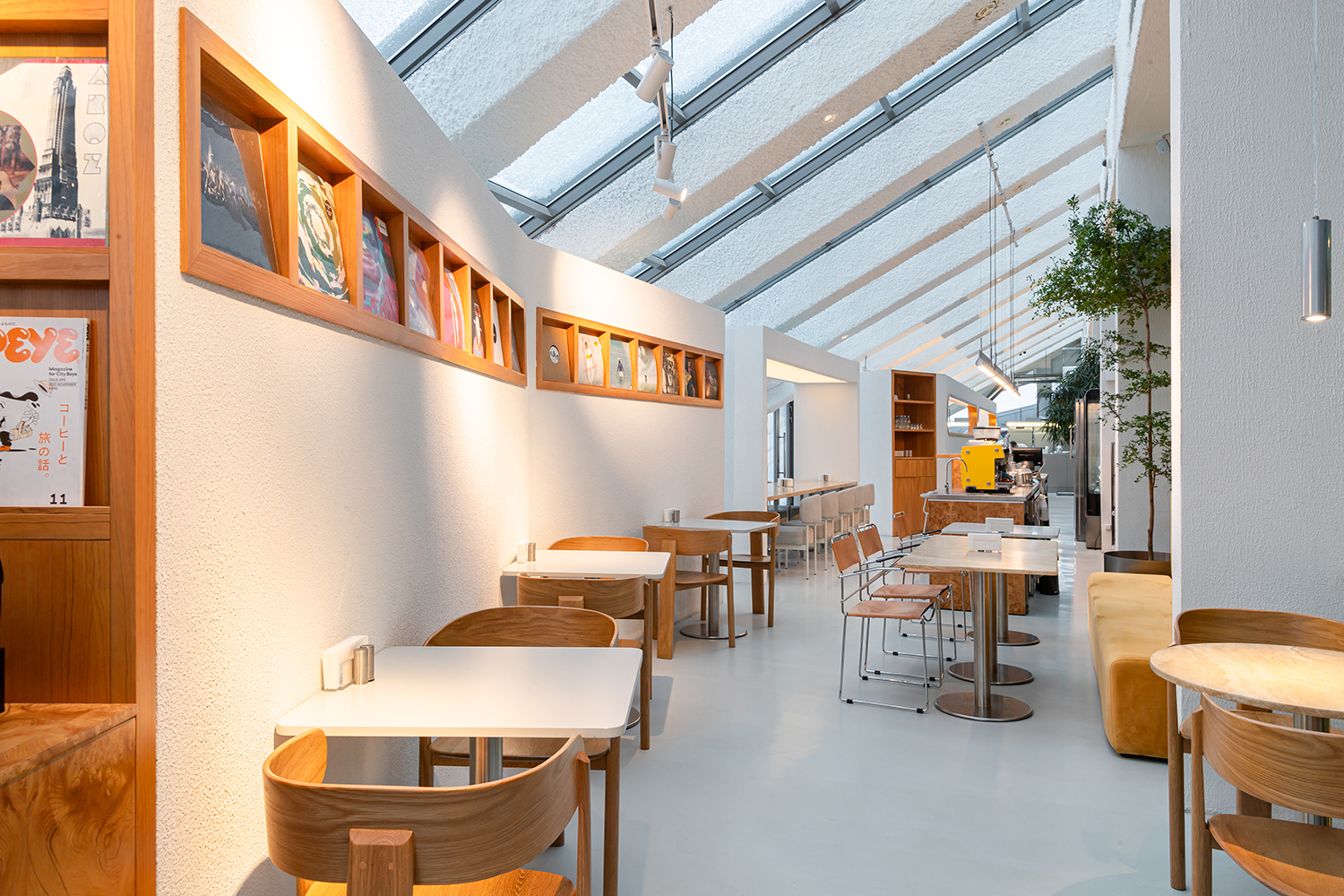 The space is designed in such a way that every new angle opens up a new perspective for the visitor.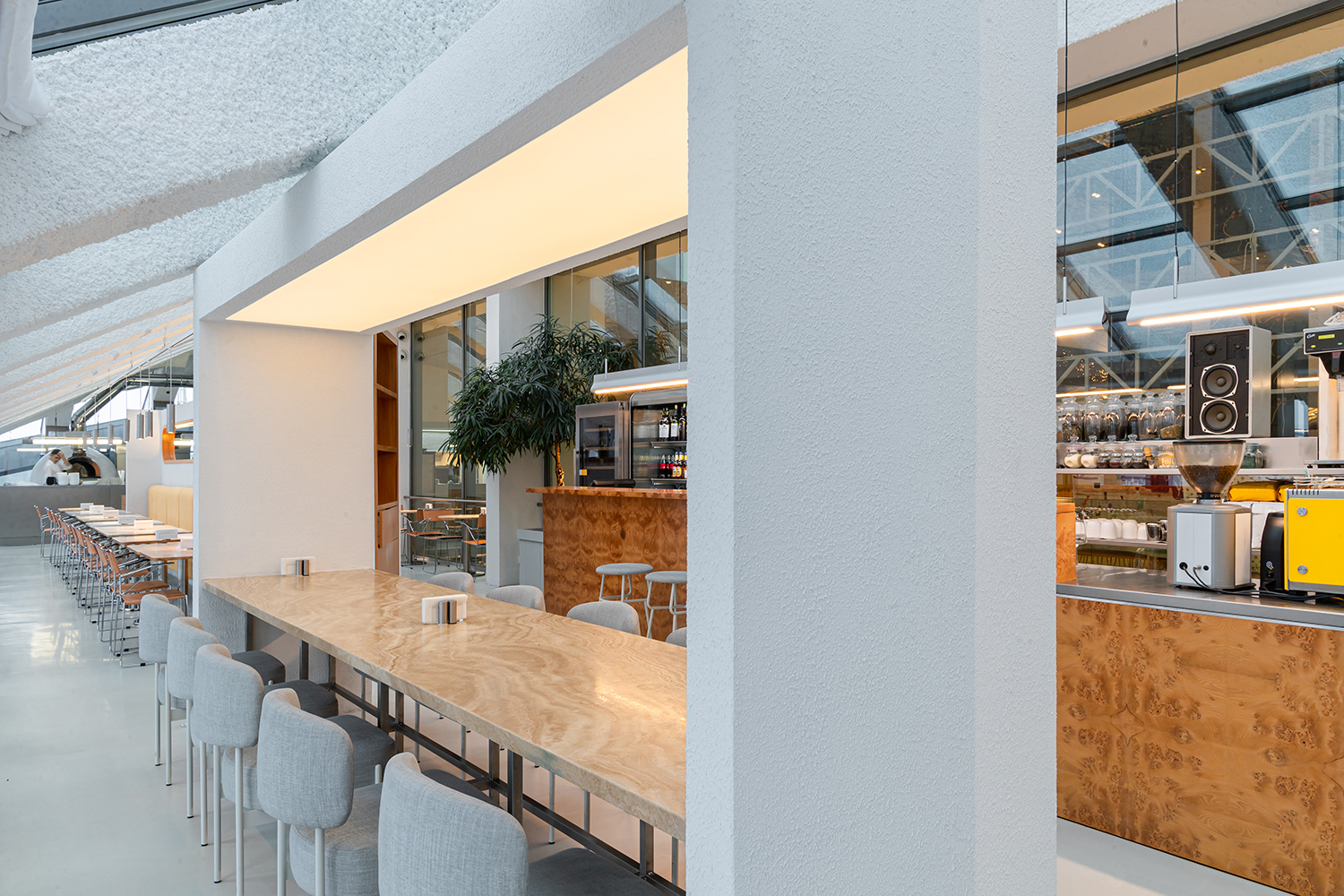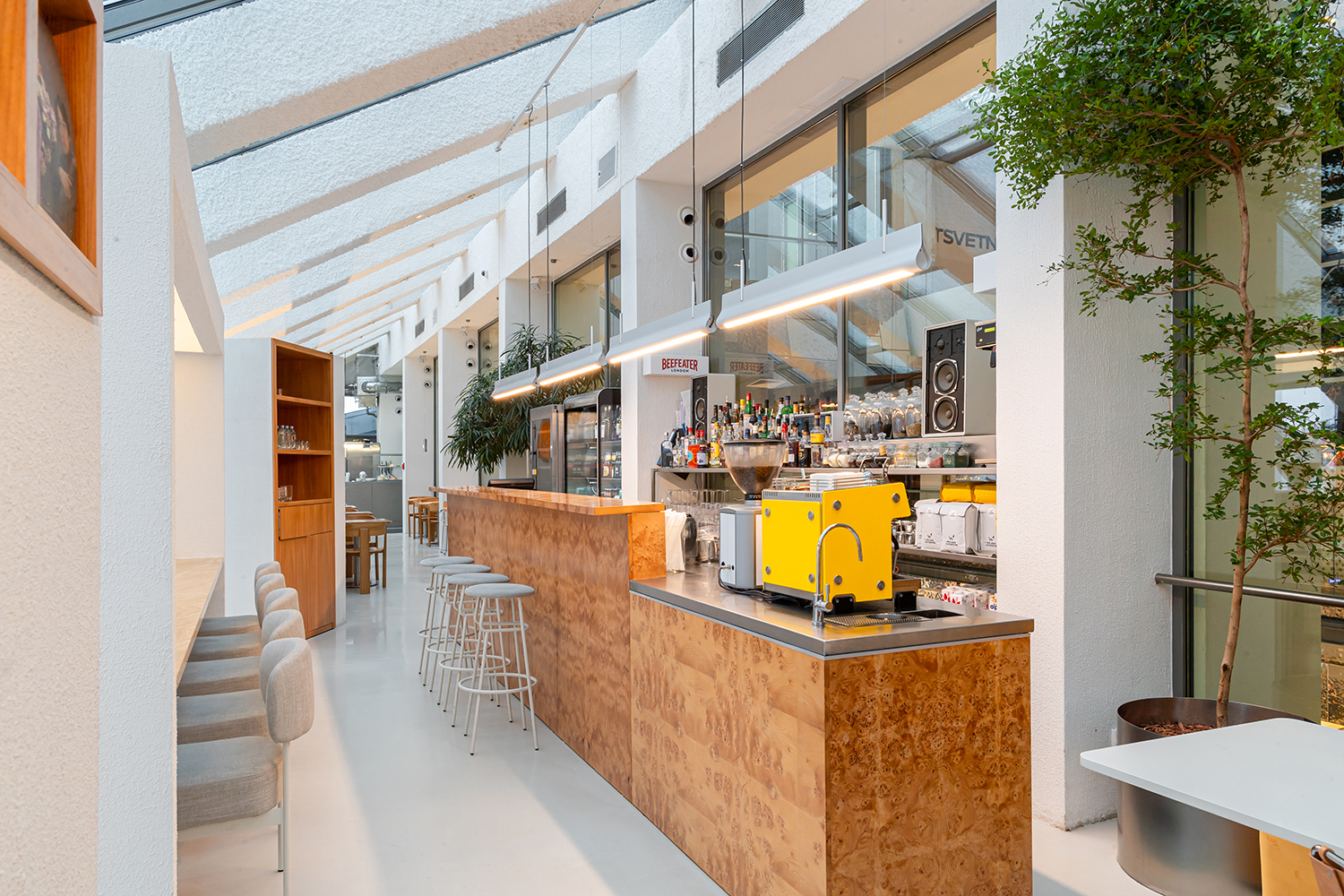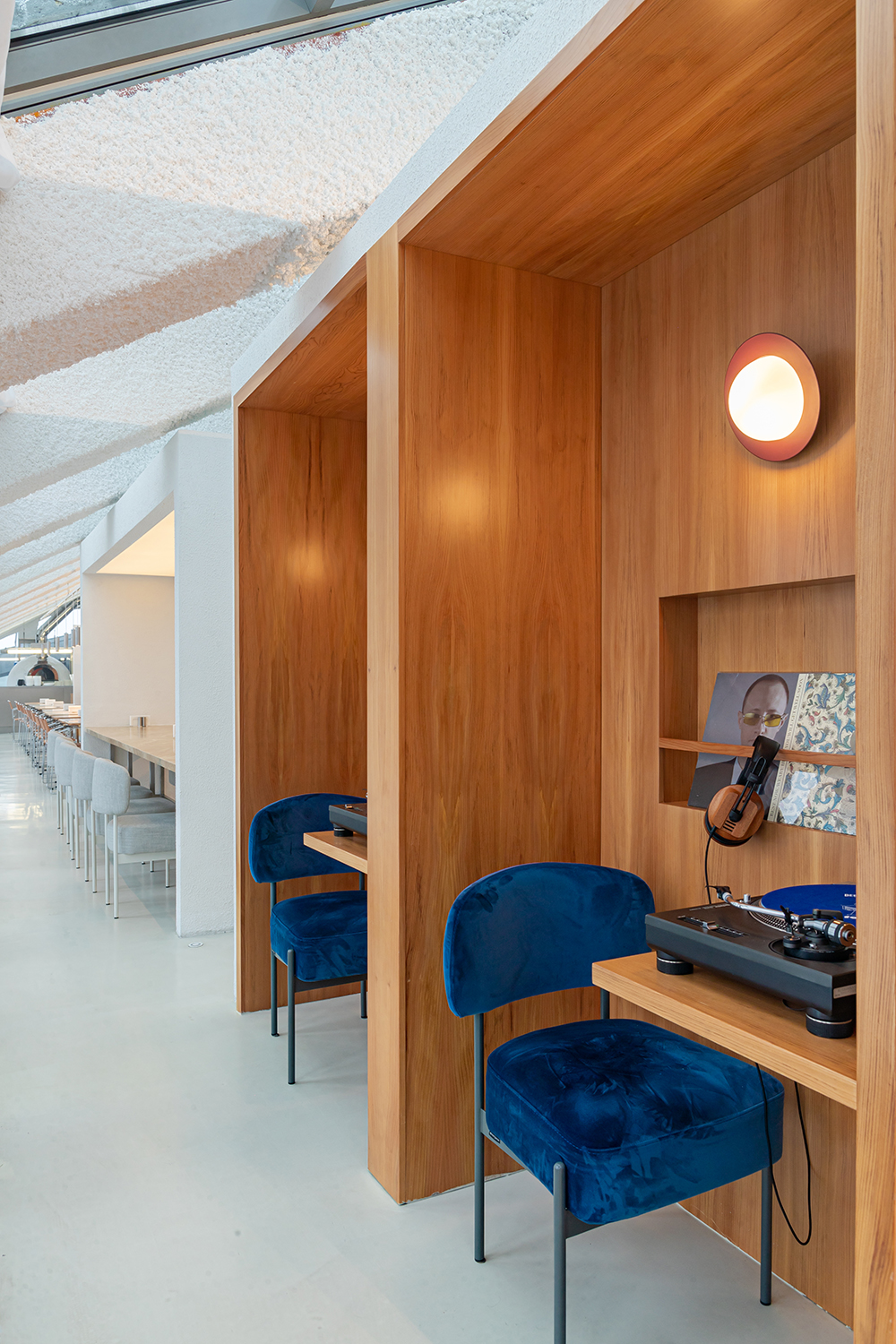 The bar counter, DJ, service areas are made of rare yew root veneer, and the retro tables are made of natural travertine.
In the living room is a Swedish Bumling floor lamp from Anders Pehrson from 1968.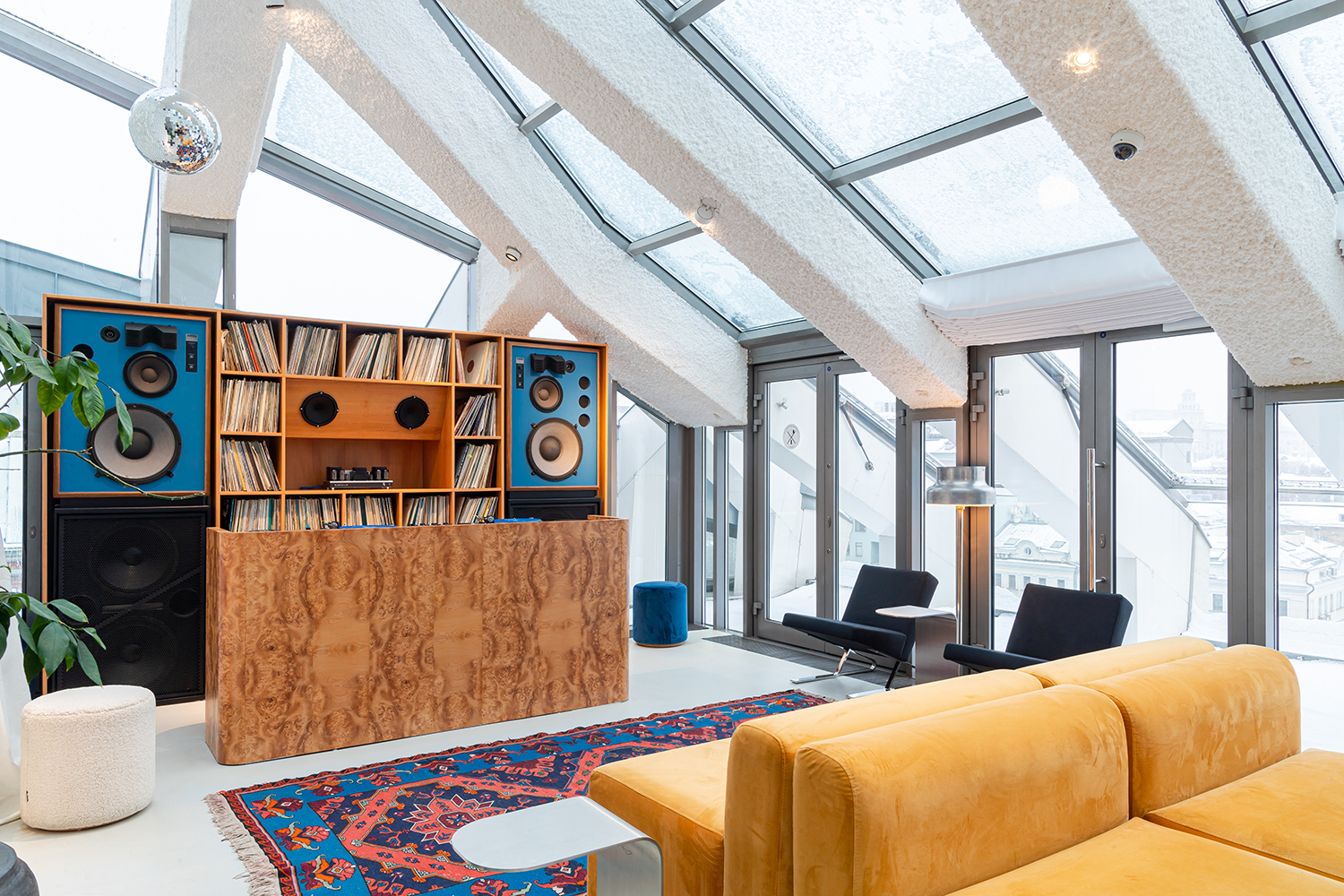 Every evening, the Found Record Store & Pizzeria plays records from the store's collection, there is also a music program with DJ sets of selectors with impressive collections, experimental live shows and foreign bookings.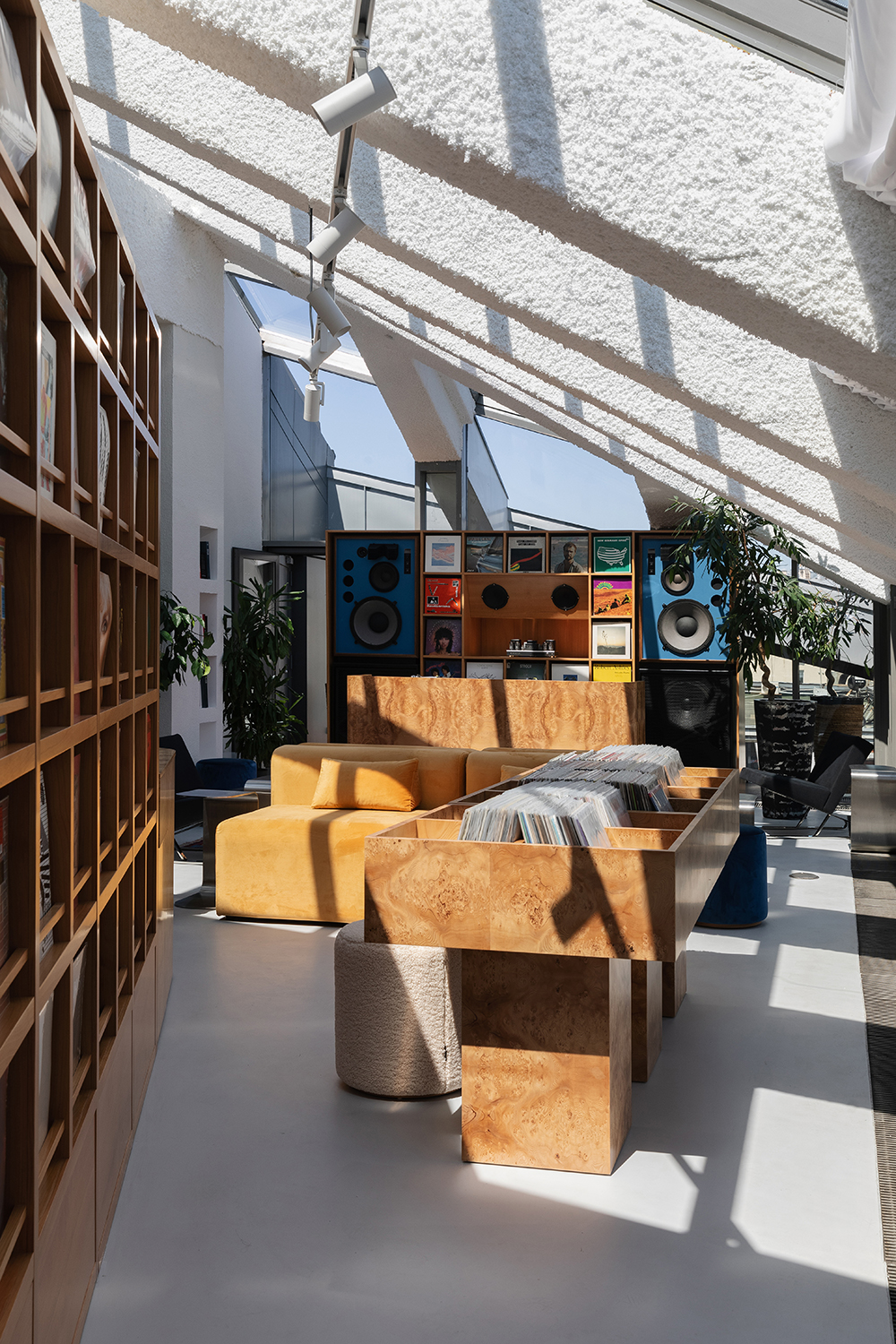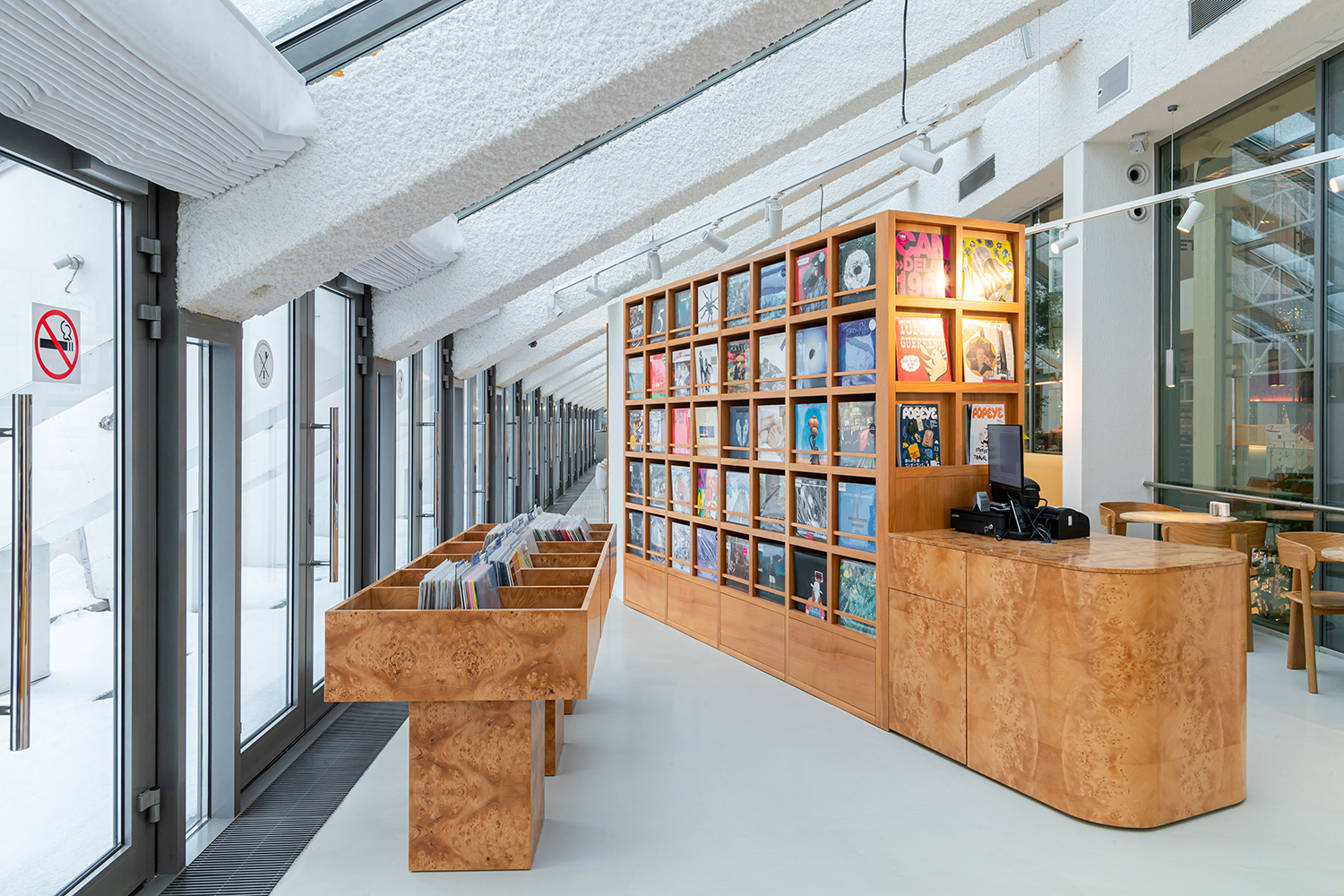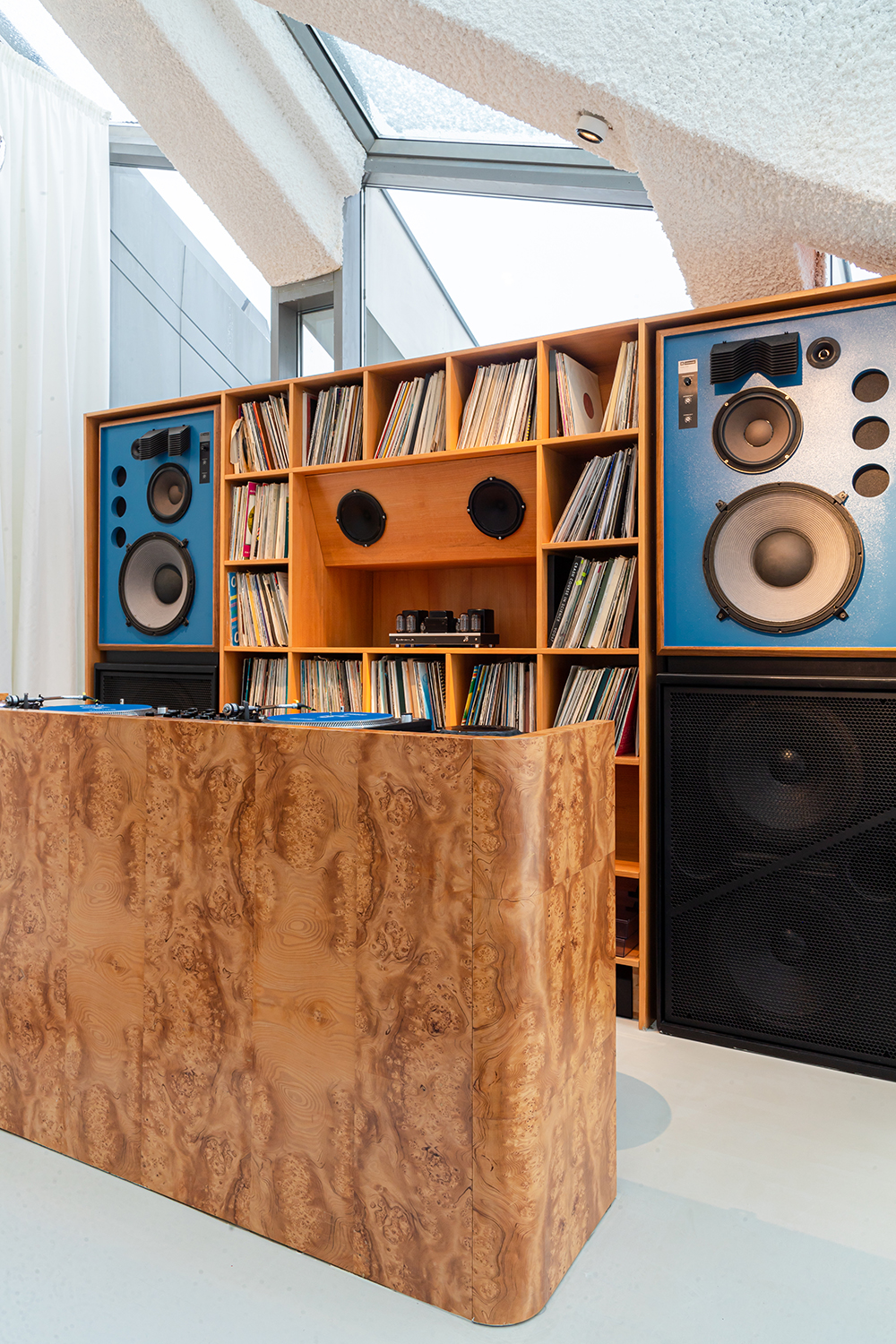 The high-end sound system consists of custom speakers, a Condesa rotary mixer from Australia, a tube amplifier and needles from Japan.