DRAMA THEATRE RENOVATION
2020, Finalist of the contest for the renovation concept, Veliky Novgorod, Russia
The contest for the renovation concept of the Dostoevsky drama theatre in Veliky Novgorod was launched on August 12, 2020 with the aim to develop an architectural concept for the integrated renovation of the building that would enhance its iconic features with state-of-the-art solutions and a range of new cultural and leisure functions.
Project team: Tamara Muradova, Lisa Shuvalova, Marinika Sadgyan, Svetlana Vasileva, Vyacheslav Ermolenko, Yaroslava Komissarova, Dara Varga
Vladimir Somov envisioned the Veliky Novgorod Drama Theatre to be an attractive and inspiring place for all citizens.
Our project is aimed at rehabilitating the theatre: returning it to a status of a majestic object on the map of the city
This extraordinary structure captured the softness and the fluidity of the surrounding religious architecture. However, over time the building fell into decay and ceased to clearly demonstrate the connection between modernity and traditions.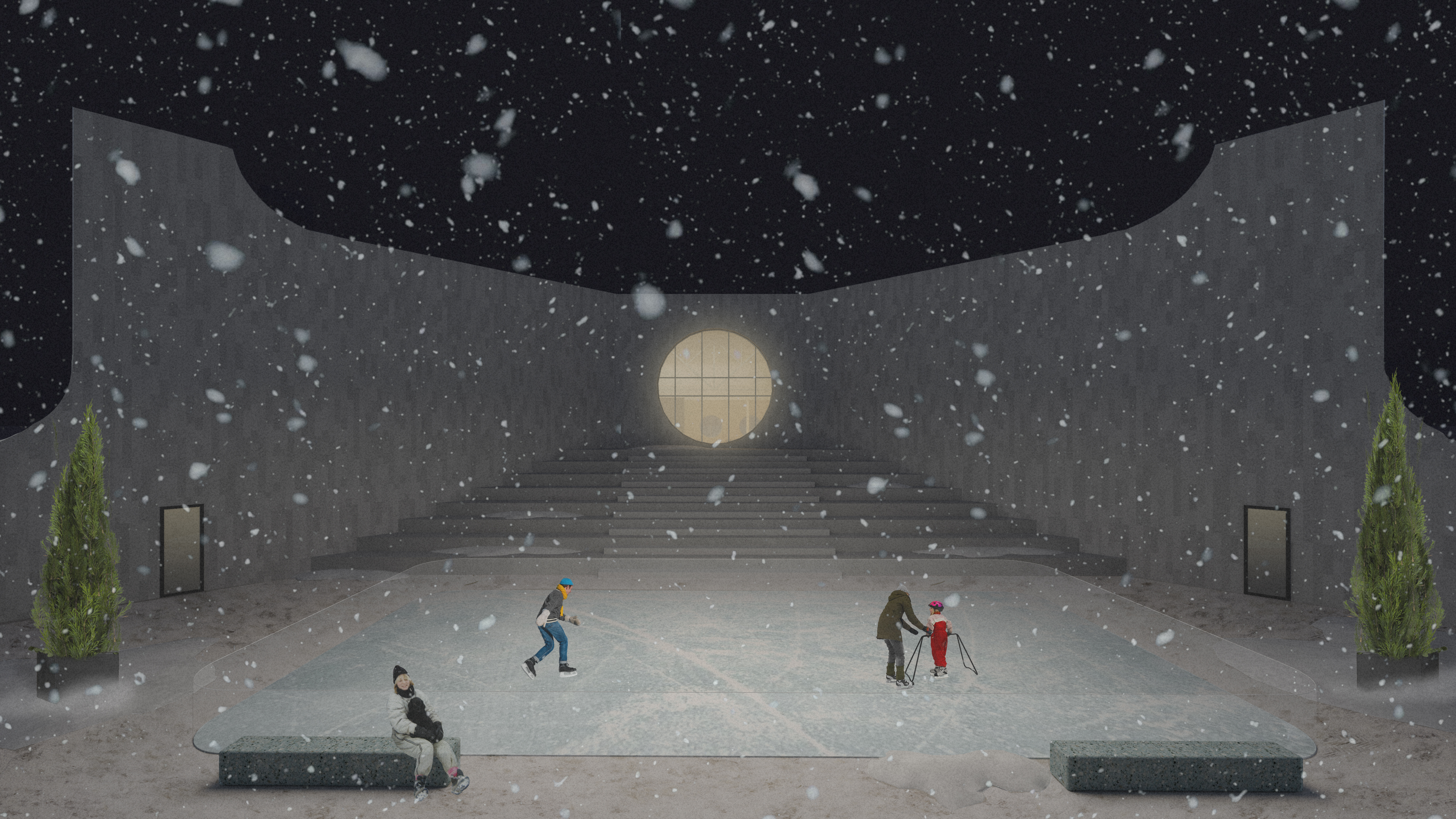 The fundamental idea of the project is to switch the building from a rigid format to an elastic, charging its powerful volumes with creative energy. Our architectural approach is based on preserving the authenticity of the building and creating emotional landscapes. After a thorough inventory of the existing textures and elements, we came up with an updated palette of materials which coexist in harmony with the historic ones.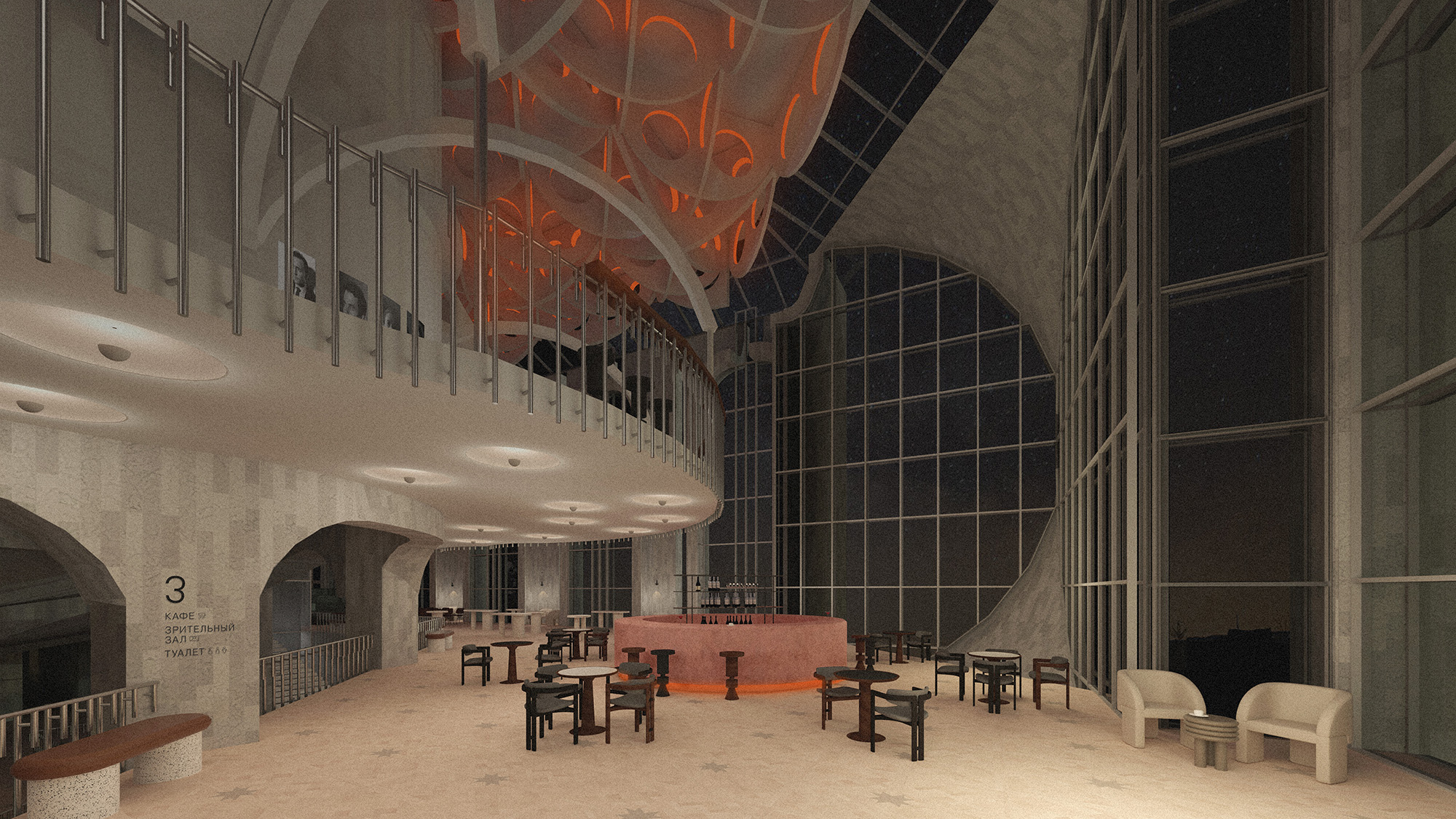 Our project consists of many references to the original sketches and unrealised ideas of Somov. By rethinking some of those ideas, we put them at the heart of our design solutions. It allowed us to preserve the immaterial memory of the space and evoke a genius of the place. We tried to create an amical architectural ensemble, where all the elements are in concord and understandable for every visitor. We have rid the theatre from its formidable mask and let it become an accessible and welcoming centre of gravitation. Veliky Novgorod acquired an updated landmark that attracts architecture enthusiasts from all over the world.